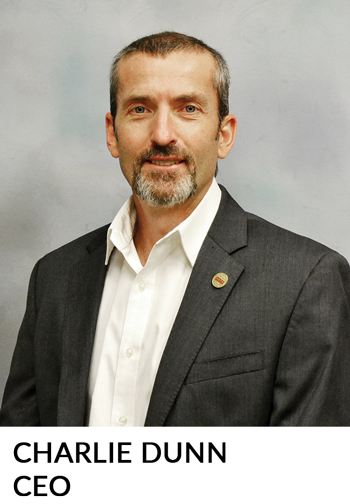 While things could be much worse, Farmers Electric has experienced its share of challenges so far in 2022. 
Certain equipment is in very short supply, and other items have very long lead times. Hopefully, the supply chain will start to correct itself this year and ease the pressure on wait times for the transformers and meter loops we need most. 
We've also seen an uptick in outages this spring, mostly due to raccoons. Lightning, wind, and accidents involving electric poles and vehicles have also contributed to power outages. We are trying to add more insulated cover-up at our substations to prevent outages caused by animals, but these materials are also in short supply. 
When we do experience an outage, the equipment in our substations and on our lines will de-energize to protect the equipment and lines from further damage. If your power suddenly goes out this is often due to a fault on the lines or equipment that results in a blown fuse. If your power blinks several times before going out, this is most likely due to a recloser operating before tripping out. The reason it operates and blinks your lights is to attempt to clear the fault (animal, tree limb, etc.) and not result in a power outage. If this doesn't clear the outage, then the recloser will lock open and the line will remain de-energized until our crews can find the problem. 
We have a great group of dedicated employees here at your REC! The office staff and line personnel both have very important jobs, and both equally ensure that we are meeting our member's needs. 
Back in April, we celebrated Linemen Appreciation Day and Administrative Professional Day, and these employees all have my appreciation for the outstanding job they do. Our mission is to provide you with safe and reliable electricity. I can assure you that despite the challenges we are facing, the employees at Farmers Electric will continue to work hard to meet our mission.